SOLVIN Planner Bridge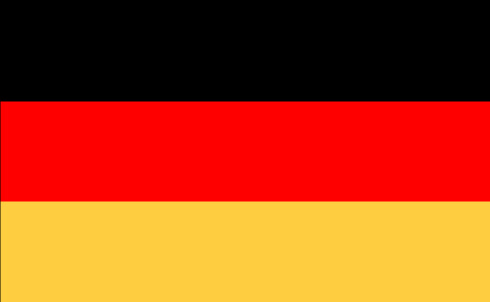 zur deutschen Seite wechseln
Hybrid state-of-the-art scenarios in project management
You are an active user of Microsoft Project and you constantly think about how to expand your present strategy through the new work management tools in Microsoft Office365?
You want to plan your work in a more agile way, but not abandon the structured planning in Project?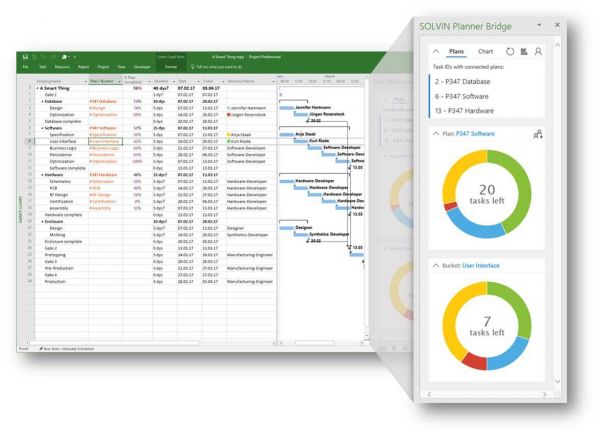 Why connect Project and Planner?
SOLVIN provides you with an add-in for Microsoft Project that allows you to easily connect it to the Planner in Office 365.
Each task can be linked to a bucket. If a plan does not yet exist, then it will be created automatically and the employees named as resources will be given an access to the plan.
This allows you to edit your project plan in Microsoft Project and to provide an alternative platform for your agile working teams. The planner reports the status back to Project at the push of a button and updates the degree of completion of a Task.
At one glance, you will get all relevant information about the tasks in the linked plan.
The advantages:
Easy integration into the Project Desktop Client
Easy overview of open and overdue tasks directly in the project plan
Degree of completion synchronized in the project plan at the push of a button
Creation of a plan directly out of Project
Easy allocation of tasks into buckets
Resource automatically assigned as group member in plan
Intuitive add-in for the connection
What is Planner?
Microsoft Planner is an intuitively operated work management tool for easy task structuring. Not every Team needs a mature project Management solution in the implementation phase to manage the day-to-day work packages.
Planner is a slim application in the Microsoft Office 365 package and allows in a manageable way to plan your own work with a kanban-like board. The classic Project Client does not provide this function.