Online time tracking for an effective project controlling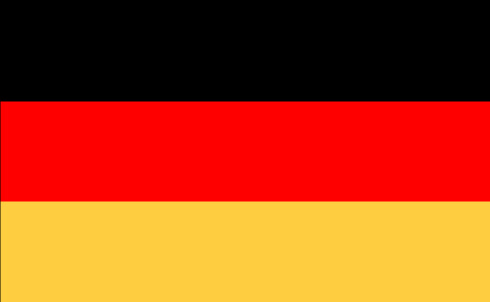 zur deutschen Seite wechseln
Tracking of accomplished project work hours is imperative for a successful Project controlling. As leading provider of time tracking software we look back on numerous years of consulting for our on premises solution SOLVIN TrackTimesheet - a solution for the tracking of project work hours and Project progress.
With SOLVIN OneTimesheet we now offer a new cloud-based solution for Project Online which covers all the requirements for a modern time tracking tool.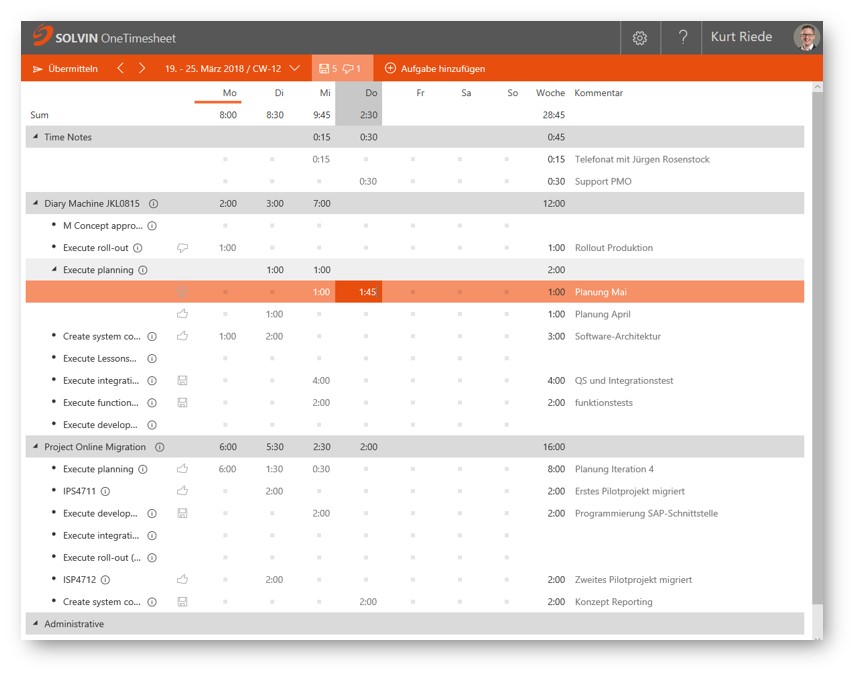 Time tracking - is it really necessary?
Time tracking is a big challenge for many organizations. Tracked data needs to be processed and aggregated for several different recipients. Project controling needs the complete list of time expenditures for billing the client; the Project manager wants to be informed About Project progress - often in realtime.
On the other side, more often than not project members dislike the need of a detailed and Minute tracking of project times and regard time tracking as an annoying obligation.
Focussing the user
A modern time tracking tool should be flexible and easy to use - for all the employees as well as for the System Administrators.
With SOLVIN OneTimesheet we offer you a comfortable and appealing solution for Project Online, taking into consideration all the different sides of system usage. As cloud solution SOLVIN OneTimesheet can be accessed anywhere using an internet-enabled device. The browser-based and easily accessible user interface captivates with its intuitive user guidance.
The central time sheet with its clear and modern structure allows you to quickly enter new times as well as detailed data on a granular level. Per day and task you can submit as many entries as you need, i.e. a service employee can easily differentiate between times for preparation, travel or support.
You accidentally entered your data on the wrong project? No problem! With SOLVIN OneTimesheet you can simply alter the data and repost on a different project or task.

Simple icons visualize if some data still needs to be transmitted or if rejected entries need to be checked.
Time Notes - your practical digital notepad
You want to gather time entries without hassle or interruption of your daily routine? You don't always want to be bothered with entering overly complex additional data, but simply need to "take a note" of your time expenditure somewhere? Instead of many small notepads around your screen just use Time Notes:
Time Notes is a digital notepad integrated in SOLVIN OneTimesheet. It allows you write down times and expenditures quickly and easily. Time Notes can later be allocated to a specific project and task.

Everybody wins!
Via interfaces to other corporate systems like SAP, SOLVIN OneTimesheet can be integrated into you system landscape. It optimally ensures a data flow and supports your processes from cost planning and controling to invoicing.